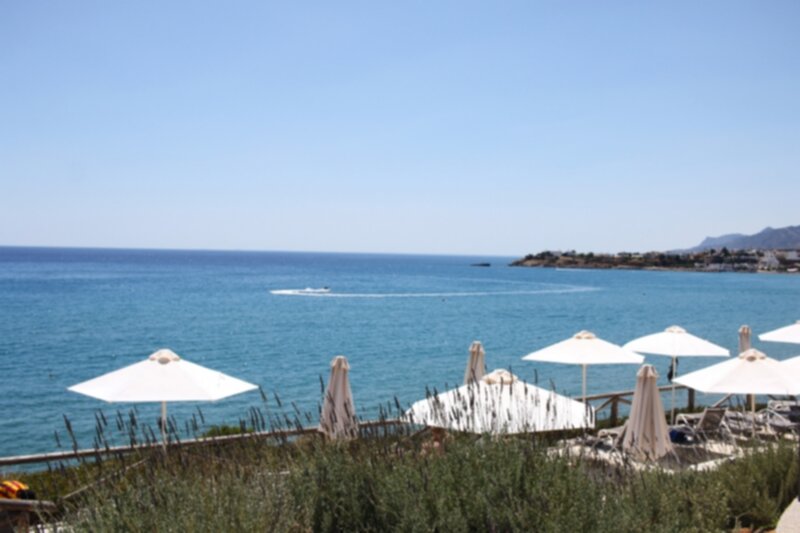 Vårt hotell var så himla mysigt och fint! Havet var verkligen så turkost och härligt, njöt av denna utsikt. / I really liked everything about the hotel, this view was one of those things, just look at turquoise water, how beautiful!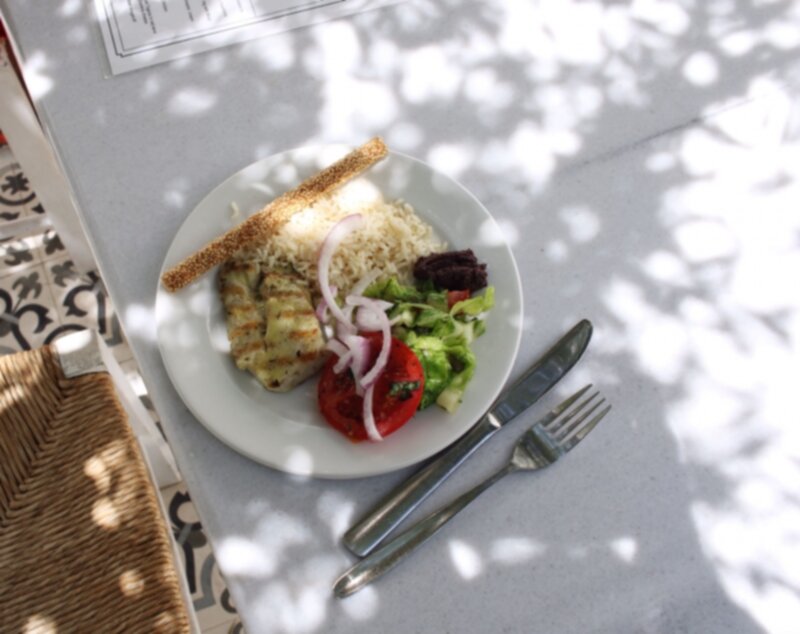 Åt mycket god mat i detta mysiga rum med så fint golv. Här blev det färsk fisk, fisk är helt klart min favoritmat, grillad eller rå! / In this cozy room we had a lot of food, I really liked the floor. Here we had fish which is my favorite food, grilled or raw.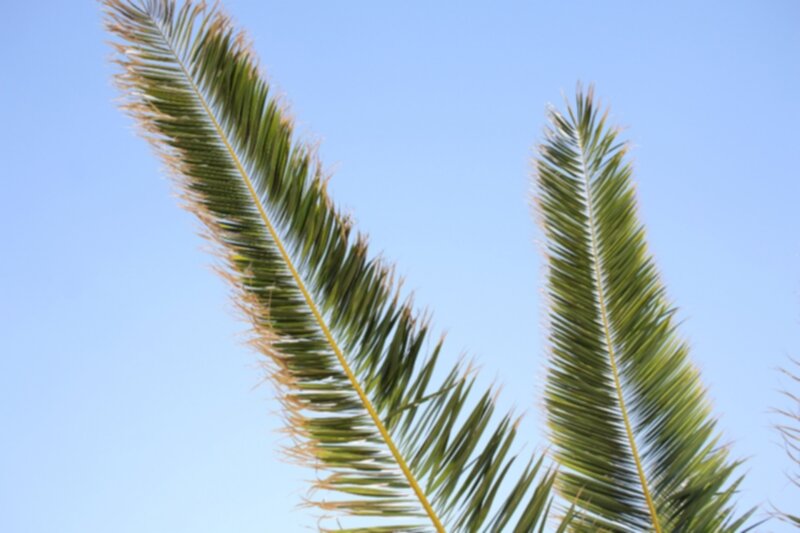 Är det något annat som jag älskar så är det palmträd, hur fina och härliga är dom inte? Drömmer om att i framtiden ha palmträd i min trädgård. / This is something else that I really love, palm trees. I dream about having one in my own garden in the future.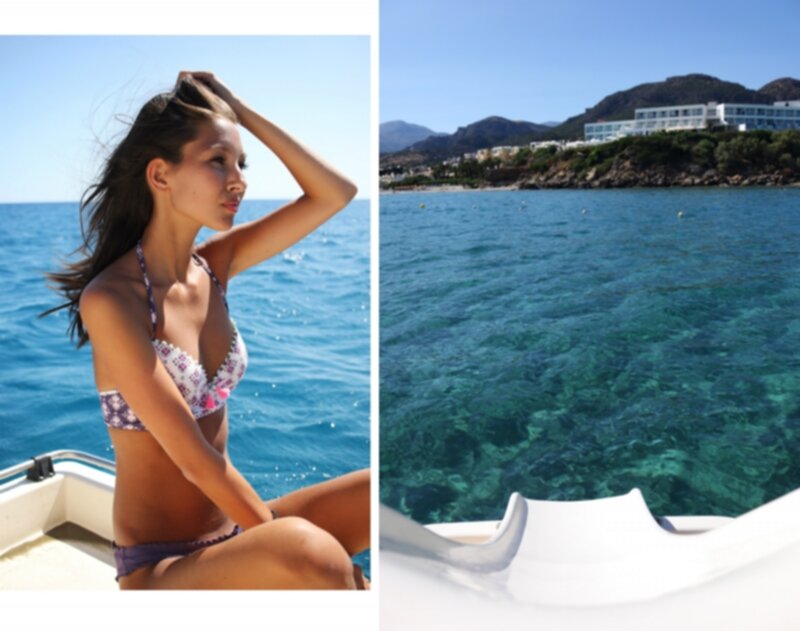 En dag hyrde vi även en trampbåt med en rutschkana vilket var så härligt. Kände mig som tio år igen, jag älskar att bada då det inte är kallt! / One day we decided to rent a pedal boat. I felt like ten years old again, I just love to swim (when its not too cold)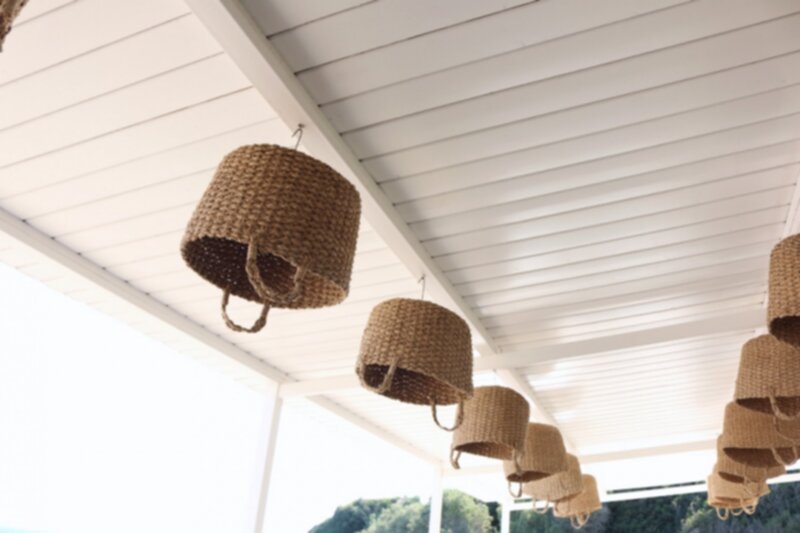 I taket på strandrestaurangen så hade de satt upp korgar, tyckte det var en sån himla fin inredningsdetalj, så mysigt! / They had put baskets in the ceilings at the beach restaurant, I thought it was such a nice detail!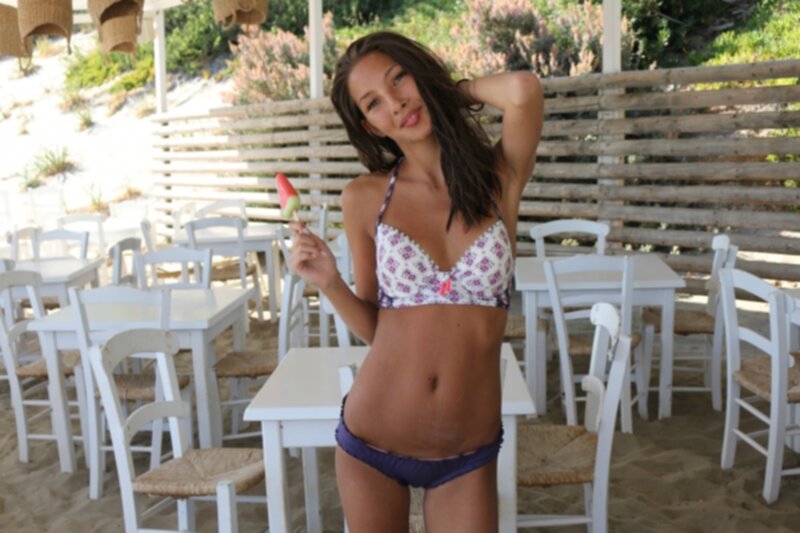 Glass är ett måste på semestern, denna med smak av vattenmelon är en favorit och är även väldigt svalkande. / Ice cream is a must when you're on vacation, this one is one of my favorite ones, it taste like watermelon, surprised?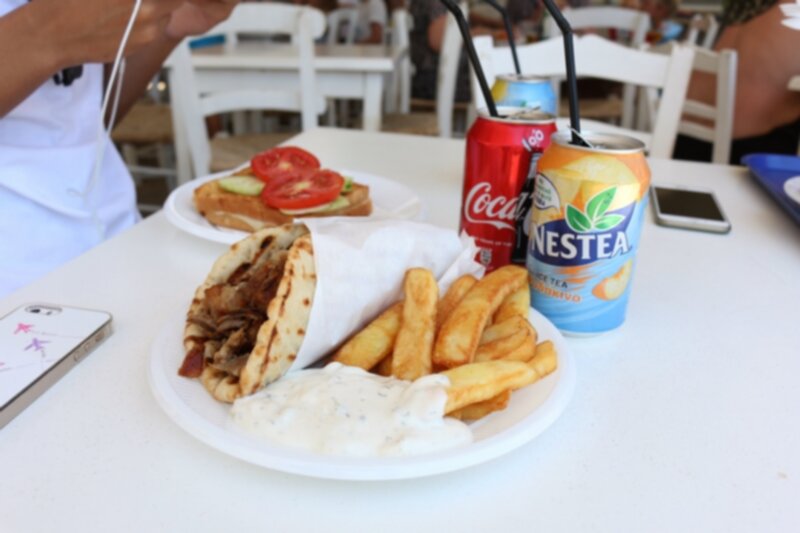 En typisk grekisk lunch på stranden och ice tea peach som jag säkert druckit minst 20 liter av i veckan! / A typical greek lunch at the beach and some ice tea peach, I swear I had at least 20 liters of it this week.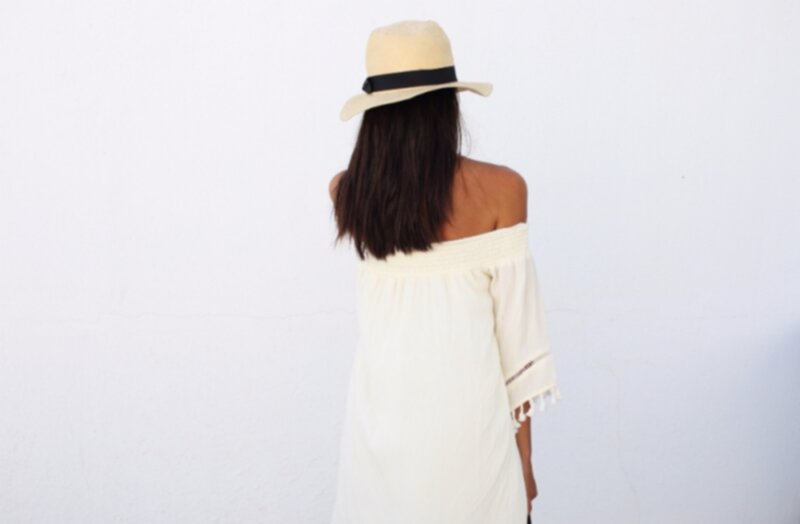 Min strandhatt är min bästavän under semestern, perfekt när man inte vill få solen i ansiktet och ett bra sätt att dölja en bad hair-day. / My hat is my best friend during vacations, its perfect when you don't want the sun in your face and also perfect when you want to cover one of those bad hair days!