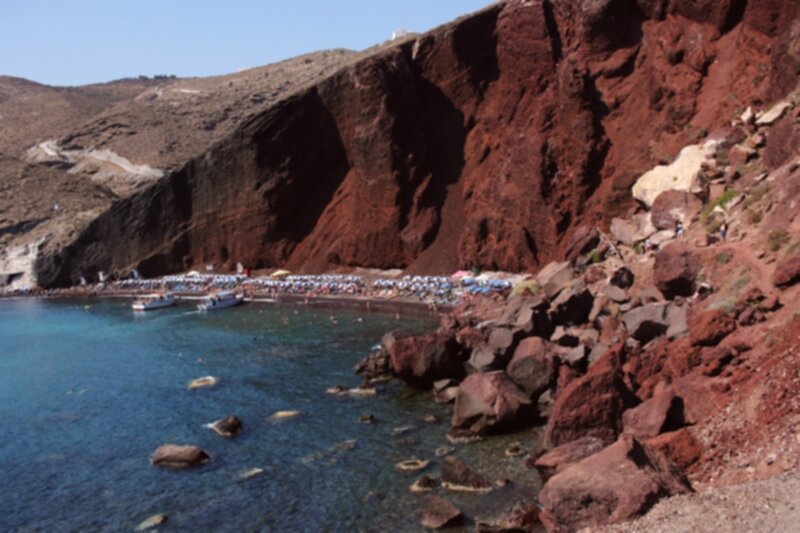 En av dagarna bestämmde vi oss för att besöka denna red beach. För att komma dit var man tvungen att gå över ojämn mark och stenar så skulle inte rekommendera denna strand för barn eller äldre. Men det var otroligt fint att få se, så himla vacker plats.
/ One of the days we decided to visit this red beach. I wouldn't recommend this beach for older people or kids since it was kind of hard to get to the beach.. However it was amazing to get to see this place, I've never been to a red beach before.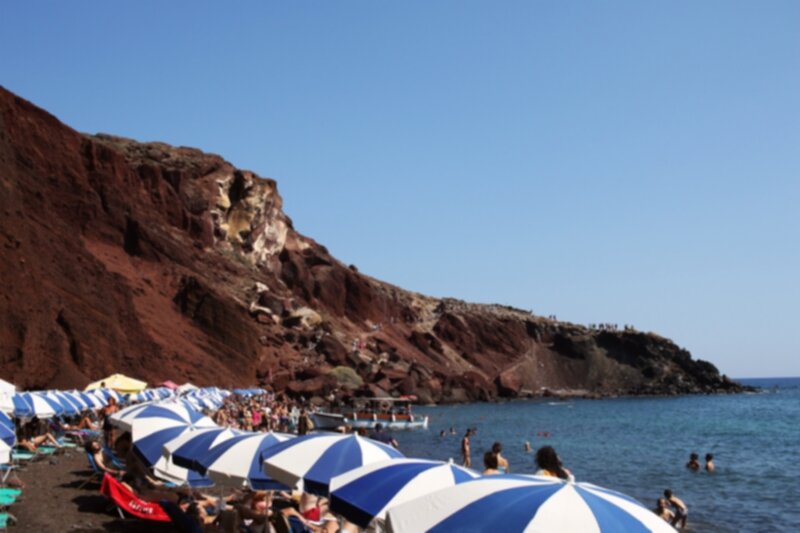 Det var så otroligt mycket folk på stranden så vi valde att inte stanna så länge. Vi tog ett dopp i det salta vattnet och torkade i solen innan vi åkte iväg igen.
/ The beach was really crowded so we didn't stay for long. We took a dip in the salty water, dried in the sun before we left again.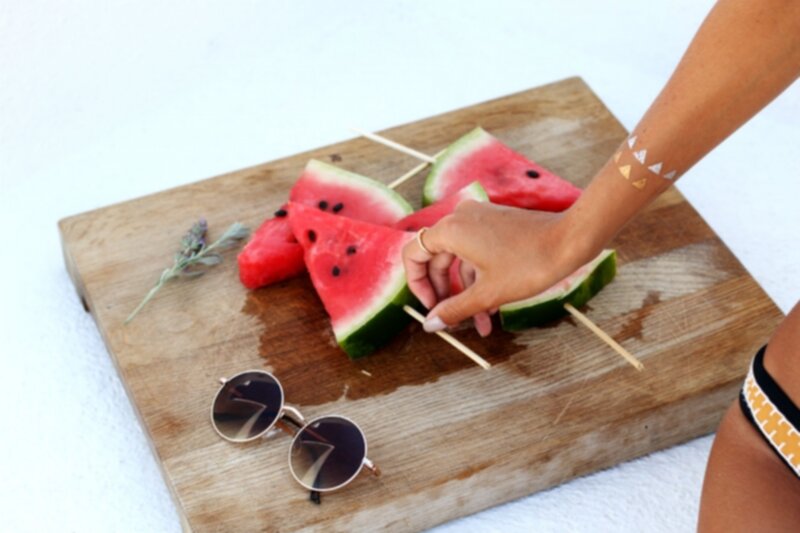 Vi åt massor av vattenmelon, finns verkligen inget som är så gott som vattenmelon i värmen. Här är även mina snygga solglasögon från Asos som jag bar flitigt under resan.
/ We ate a lot of Watermelon, there's noting as good as watermelon when it's hot outside. Here's also my new sunglasses from Asos that I wore like all the time.
Under dagarna så spenderades mycket tid här, eftersom det var så varmt så ville man helst bara flyta runt i poolen. Vattnet var så där perfekt avsvalkande också, inte för kallt och inte för varmt. Längtar tillbaka!
/ During the days we spent a lot of time here. Because of the heat we all just wanted to float around in the pool. The water temperature was so perfect, not too cool or hot. Oh, how I miss this!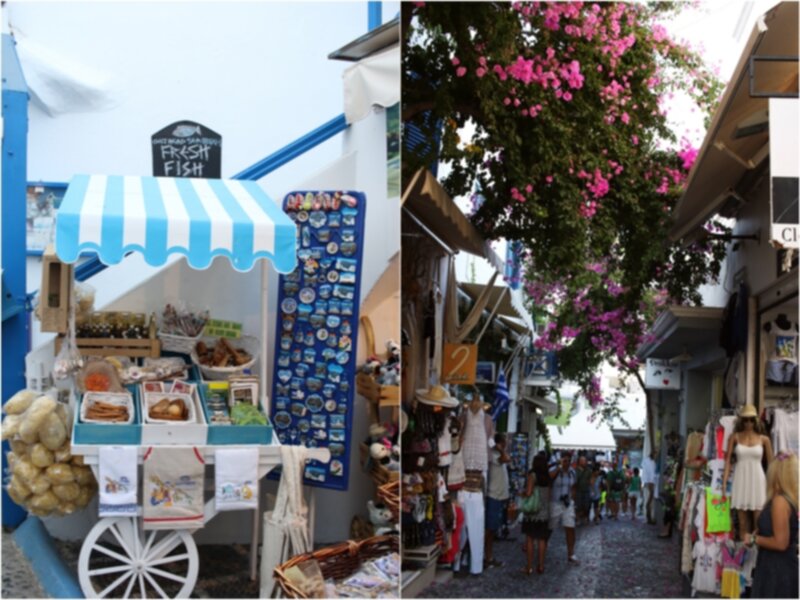 På eftermiddagen kunde vi åka iväg och utforska mer av Santorini. Här var vi i Fira som är Santorinis huvudstad, det fanns lite shopping men kändes väldigt turistigt.
/ In the afternoon when it wasn't as hot we wanted to discover more of Santorini. Here we went to Fira which is the main capital, they had some shopping streets but it felt very touristy.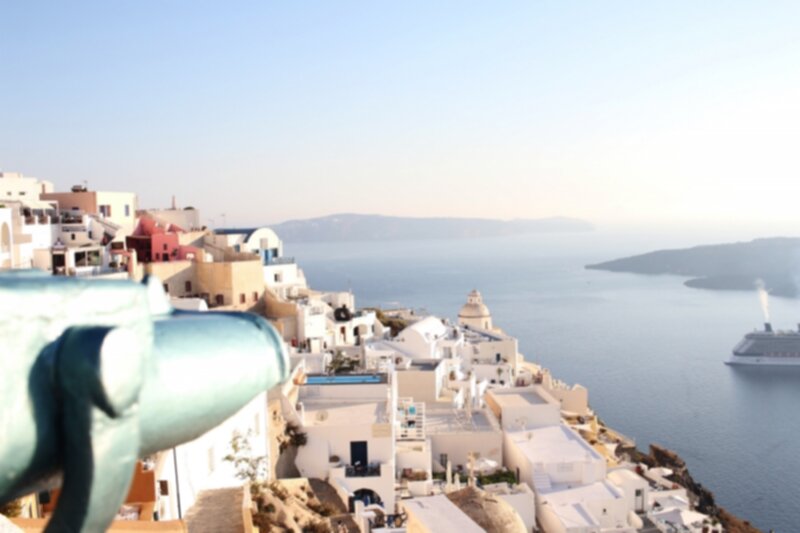 Det bästa i Fira var helt klart utsikten, jag menar hur fint?? Det såg precis ut som jag hade tänkte mig, som alla pinterest bilder jag stirrat mig blind på.
/ The best part of Fira was the view, I mean how amazing is this? It looked just like I imagined, like all the pinterest photos I've been staring at for so long.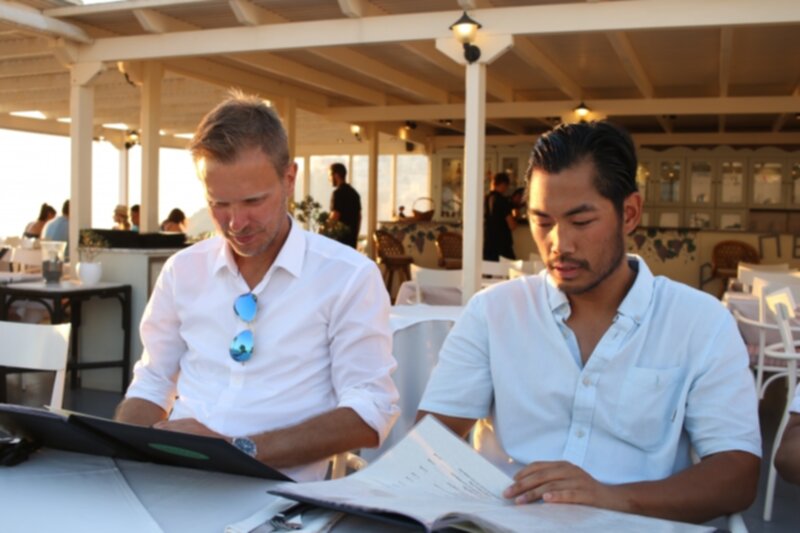 Sen så åt vi alla middag tillsammans och njöt av den vackra solnedgången. Vi beställde in massor av förrätter och jag åt den godaste inbakade fetaosten jag ätit i hela mitt liv! Sen åt jag även grekiska köttbullar som är så gott, tyvärr hade det blivit för mörkt för att fota..
/ Later we all ate dinner together and enjoyed the beautiful sunset. We ordered a lot of appetizers to share and I got to try the most delicious baked feta cheese. I also had greek meatballs but it was too dark to get any photos of it.