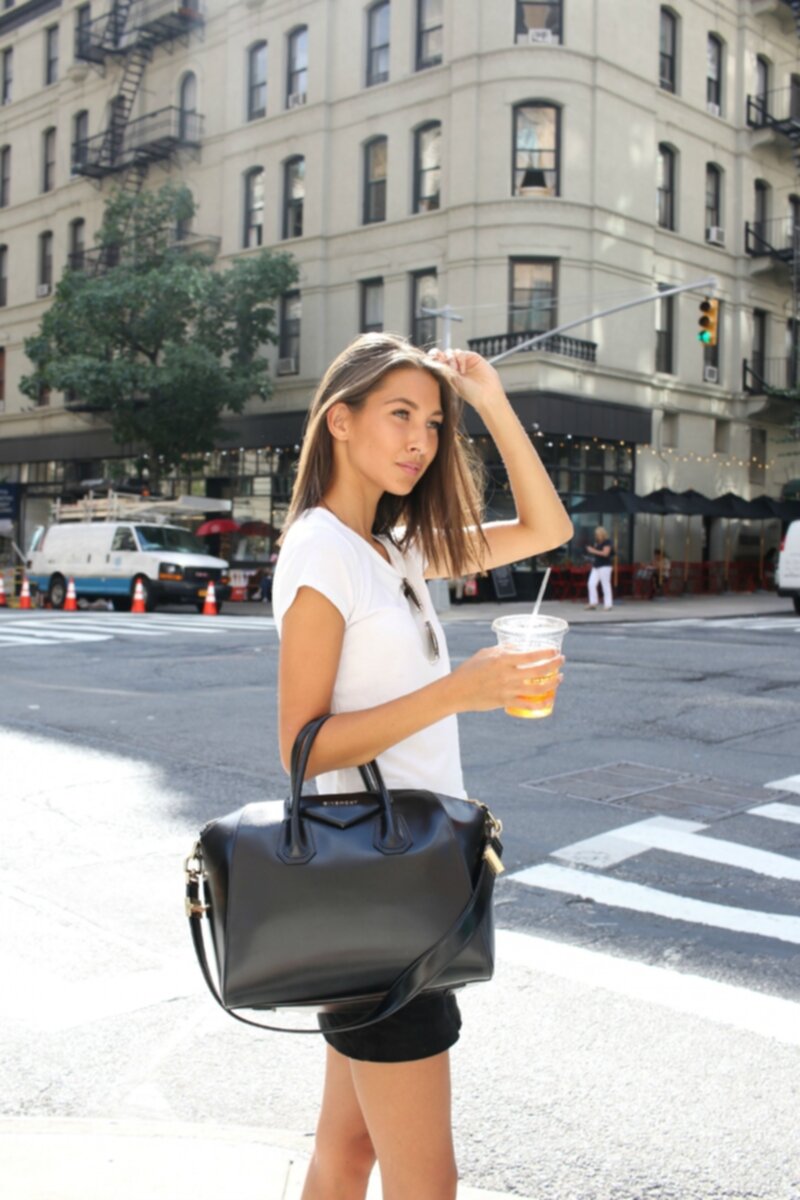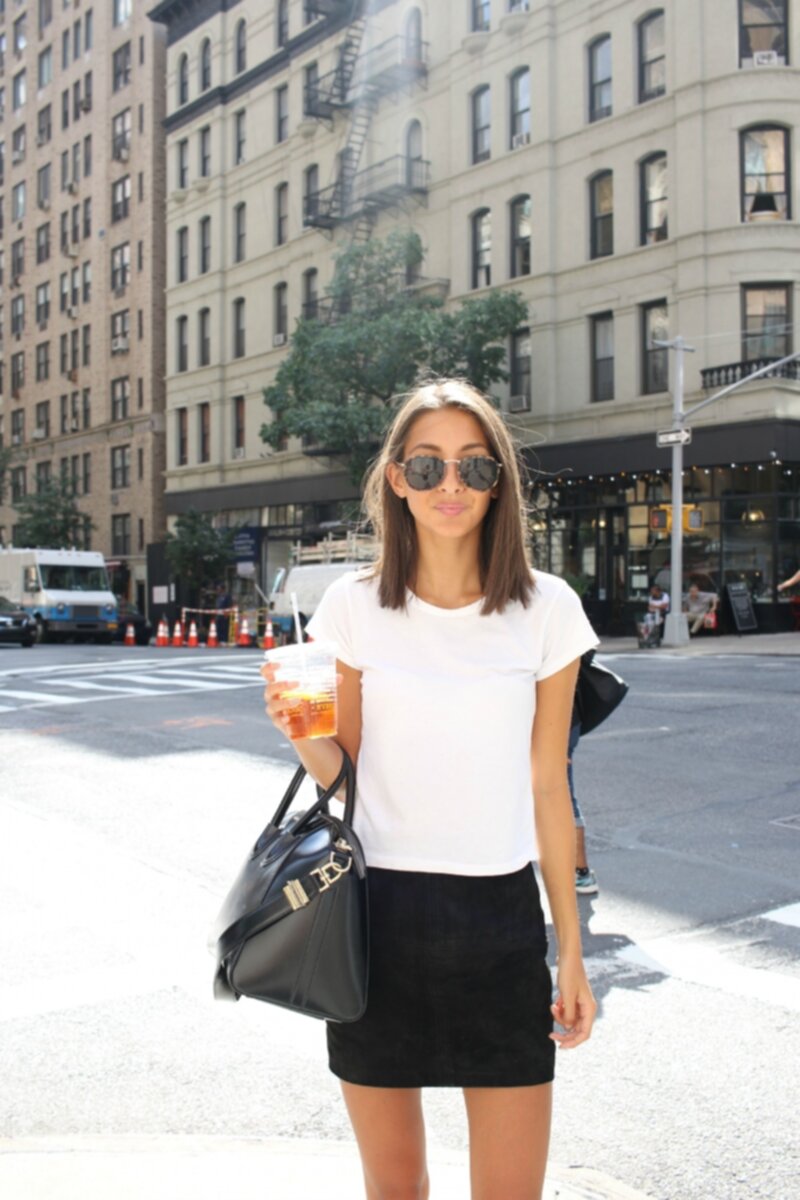 Skirt from Here / Bag from Givenchy / Top from Brandy Melville / Sunglasses from Zara

Här är typ min everyday outfit, det är fortfarande för varmt för kläder så försöker klä mig så svalt som möjligt. Den här kjolen har vart till räddning många dagar då jag inte vetat vad jag ska ha på mig. Den är perfekt längd, i perfekt mocka material och funkar både till fest och vardag!
/ This is like my everyday outfit, it's still too hot for clothes haha but I've tried to dress in pieces that are not too warm. This skirt has been my rescue all the days when I have been struggeling getting dressed. It's the perfect length, the material is suede and it works for both casual as well as more dressed up occasions.