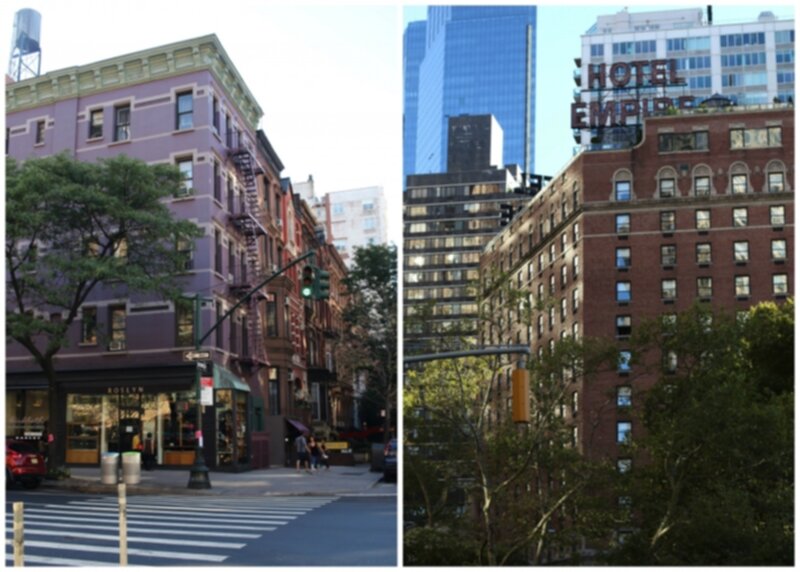 Jag vet att ni har vart intresserade av mina New York guider, jag skrev en stor guide som ni kan hitta här för några månader som fick mycket postiv respons. Men eftersom det finns så otroligt mycket mer så tänkte jag nu uppdatera er lite och skriva en guide, område för område. För mig kändes det naturligast att börja med det området som ligger mig varmt om hjärtat, nämligen det området där jag själv är bosatt, Upper West Side. (Ni får gärna kommentera vilket område som ni skulle vara intresserade att läsa mer om)
Hur man lättast tar sig till Upper West Side.
Tar man tunnelbana så skulle jag rekommendera att kliva av på Columbus Circle 59th st men 66st Lincoln Center och 72st fungerar också. Vill man ta en taxi kan man antingen säga att man vill till Lincoln Center, 64th st and Columbus Avenue funkar också.
Varför Upper West?
Hit kommer man för att det är en av de lugnare delarna av Manhattan, hit kommer inte så många turister. De finns mysiga små gator med fina town houses och man har även nära till Central Park. Här bor det många barnfamiljer, par, hundar och lite äldre människor.
Vad "ska" man se?
Lincoln Center – är ett måste att se, här ligger Metropolitan Opera House och David H. Koch Theater där de spelas balett. Byggnaderna är så mäktiga och de är så fint att se på kvällarna då det är mörkt. Är ni mode intresserade så är det här fashion week har hållt till flera gånger.
The American Museum of Natural History – Museum är kanske inte något som alla uppskattar men har man tid över så är det värt ett besök. Det här är ett av världens största museum och har runt fem miljoner besök varje år. Har ni sett filmen en natt på museet? Det är nämligen på detta museum som filmen utspelar sig på.
Bästa lunch/brunch restaurangerna.
The Meatball Shop – är ett ställe som är värt att besöka, de har flera olika locations runt om Manhattan. Som ni hör på namnet så serveras det enbart kötbullar här men man får välja sina egna tillbehör. Man beställer genom att kryssa i vad man vill ha på menyn, lite annourlunda men roligt koncept.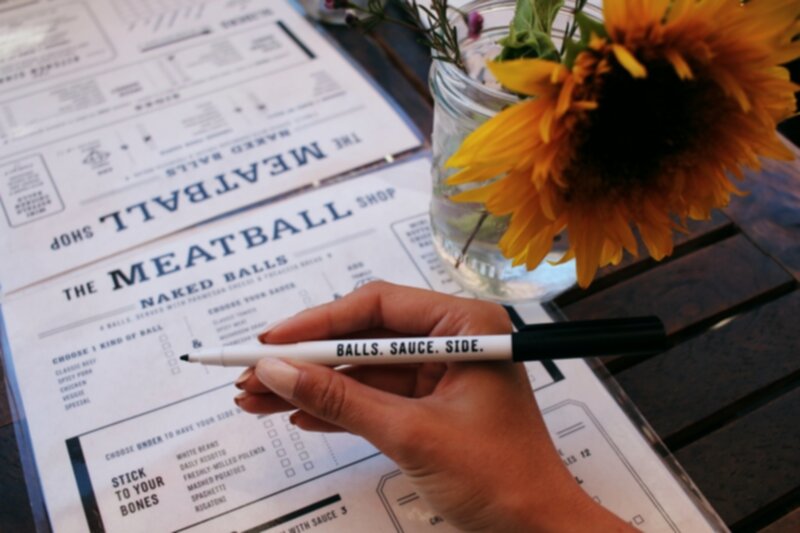 Sarabeth's -Gillar man den där typiska brunch maten, ägg och pannkakor och sådant så är det hit man ska gå. Men går man hit så är det för brunchen, vill man ha annan mat så finns det nog bättre och mer prisvärda ställen att gå till. Men som sagt suktar ni efter de där amerikanska pannkakorna, gå hit och ni lär inte bli besvikna.
Lukes Lobster – Vill man ha något relativt snabbt så kan man svänga in på Lukes Lobster där man kan äta "Lobster roll" som är väldigt populärt här i New York. För er som inte vet vad det är så tänk er korv med bröd men släng ut korven och lägg i massor av god lobster. Låter inte alls lika gott som det är, men absolut värt att testa, perfekta lunchen!
Shake Shack – Ingen kan väl ha missat Shake Shack? Det är i alla fall stället som man går till för en riktigt god hamburgare. Otroligt hypat ställe men de är okej när det lever upp till förväntningarna. När ni väl är här gå all in och beställ en ShackBurger, Cheese Fries och en Shake till det. Finns flera locations men Upper West är helt klart en av mina favoriter!
För dom som gillar sötsaker.
Treat House – Vill man testa på något nytt så rekommenderar jag Treat House, här kan man köpa rice krispies med olika toppings och smaker. Är man gluten eller laktos intolerant så är det här stället att gå till, jag älskar det!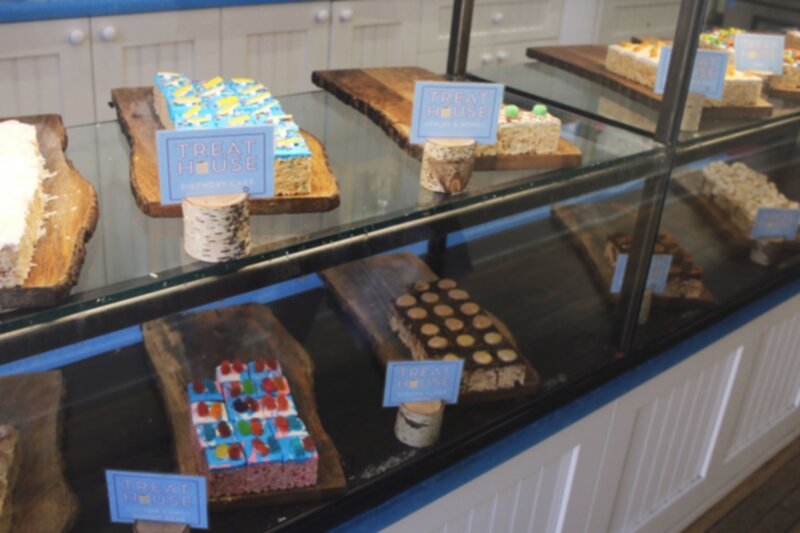 Levain Bakery – Vill ni ha New Yorks godaste kakor så har ni kommit rätt, eller kanske till och med världens godaste kakor. Detta ställe är så populärt att man brukar få stå i kö, lokalen är väldigt liten så förvänta er inte att kunna sitta där. Kakorna är nybakade så när du får dom är de varma, bryt kakan i mitten och se chokladen smälta!
Magnolia Bakery – Älskar Magnolia Bakery på Upper West Side, så himla mysig lokal med stora fönster ut mot gatan. Ni känner säkert till Magnolia från Sex and the City och har nog sett tusentals bilder på deras cupcakes på Instagram. Hur som helst så är det ett ställe värt att besöka, är ni inte ett fan av cupcakes så testa deras banan pudding.
De bästa middagsrestaurangerna.
Red Farm – är en mysig familjär restaurang där de serverar modern kinesisk mat och dim sum. Deras fried rice är en av mina absoluta favoriter på hela menyn, gillar man dumplings så beställ de, ett tips är deras Pac man shrimp dumplings.
The Mermaid Inn – är för alla som gillar fisk och skaldjur. De serverar allt från ostron, skaldjursplatå, fisktacos och grillad fisk. Perfekt ställe att gå tillsammans med några vänner eller kanske en dejt. Skulle rekommendera att reservera ett bord i förväg för att vara på den säkra sidan.
Sushi of Gari – är helt klart det bästa sushi stället på Upper West, det har en avsmakningsmeny som är fantastisk men tyvärr lite pricey. Vill man komma undan lite billigare så kan man beställa maki alltså rullarna. Vill man ha bra sushi men något lite billigare ställe så rekommenderar jag Sushi Yasaka eller Momoya.

För de shoppingsugna.
De finns mycket bra shopping på Upper West Side, man kan bland annat hitta Zara, Sephora, Apple Store och Lulu Lemon. Sen finns även lite mer exklusiva butiker som Sandro, Maje och varuhuset Barneys.
Vill man fynda så kan man även hitta Centrury 21 som är en outlet där man kan hitta allt från underkläder till skor och träningskläder. De finns även en hel del inredning- och möbelaffärer, inne på affären Gracious Home kan man hitta fina produkter från Molton Brown, Missoni och Tom Dixon.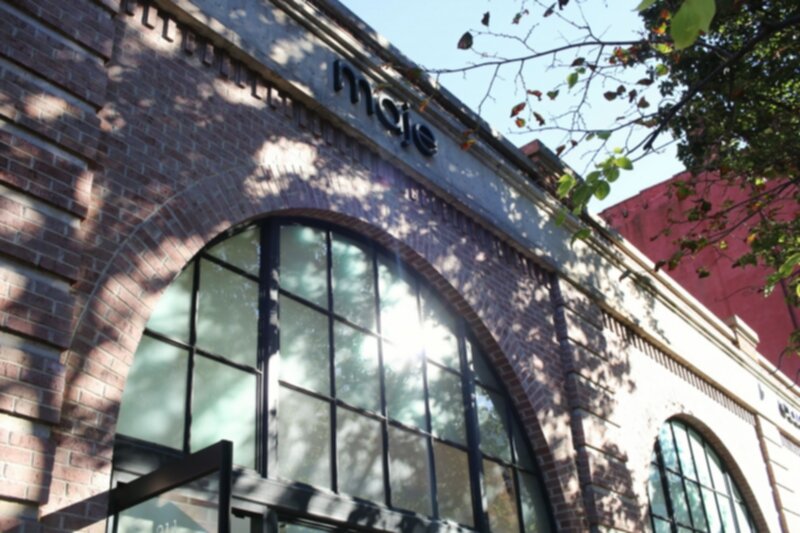 I know that you guys have been intrested in my New York guides, I got a lot of positive response on my big New York guide (here) that I wrote a couple of months ago. However, since there's so much to do and see here I really wanted to go more into detail and write one guide for each neighborhood. And for me it just feels the most natural to start in the area where I live and spend the most time, the lovely Upper West Side.
How to get to the Upper West Side.
The best way is to take the Subway to Columbus Circle 59th st but 66st Lincoln Center and 72st works as well. If you wanna grab a cab you can tell the driver to go to Lincoln Center, 64th and Columbus would work as well.
Why Upper West?
This is one of the more relaxed and calm areas in the city, there are not a lot of tourist here. You can find a lot of cozy streets with beautiful town houses and it's also close to Central Park. There are a lot of families, couples, dogs and elderly people here.
What to see?
Lincoln Center – When you're here you got to see Lincoln Center. It's where you can find the Metropolitan Opera House and the David H. Koch Theather which is a theather for ballet. It's very pretty during night and for you who are into fashion, this is where they had fasion week a couple of times.
The American Museum of Natural History – Museum isn't for everyone but if you got some time on your hands I would recommend this place. It's one of the largest museums and it has five million visits every year. Have you seen the movie Night at the Museum? This is where the actual movie takes place.
My favorites for lunch/brunch.
The Meatballshop – This is a place worth visiting, they have a couple of locations thorughout the city. As you may have guessed this is a resturant where the serve meatballs only but you get to decide your sauces and sides. You order by checking the boxes for the items that you want on the menu, its a little bit different but a fun concept.
Sarabeth's – If you want that typical american brunch food this is the place to go. They have amazing pancakes , french toast and eggs, so if brunch is what you feel like, you can now stop looking. However, if you want something else like more lunch food I would probably go somewhere else.
Lukes Lobster – If you just wanna grab something quick I would recommend Lukes Lobster where you can eat delicious Lobster Rolls. It's very popular here in New York and for you who haven't had it before its like a hot dog with a lot of juicy lobster instead of the sausuge. It doesn't sound as good as it is but go and check it out.
Shake Shack – I guess everyone heard about Shake Shack? It's THE place to go to for a really good burger. If you decide to visit I would recommend to go all in and order the ShackBurger, Cheese Fries and one of their shakes. They have a couple of locations around the city but the Upper West one may be my absolute favorite.
For the ones who like sweets.
Treat House – I you feel like trying something new I would recommend Treat House, this little shop sells rice krispies with different flavors and toppings. Many of their treats are gluten and dairy free and does not contain as much calories as other sweets!
Levain Bakery – Go here if you are looking for the best cookies in New York or should I say in the world.. The cookies are freshly baked and you get them warm, you have to break the cookie in the middle so you can see the chocolate melting. This place is so small that you often have to wait outside to get in and don't expect that you will be able to sit down, order your cookie to go.
Magnolia Bakery – I love Magnolia Bakery on Upper West Side, the location is so cozy with big windows overlooking the street. You all probably recognize Magnolia from Sex and the city or you might have seen their famous cupcakes on Instagram. However, if you are not a cupcake fan try their banana pudding, its delicous!
The best dinner spots.
Red Farm – is a cozy family friendly restaurant where they serve modern chinese food and dim sum. My favorite is heir fried rice its soooo good, their dumplings are also very good, try the Pac Man shrimp dumplings.
The Mermaid Inn – is the perfect place for fish and seafood lovers. They serve everything from Oysters, Seafood platters, fishtaco and grilled fish. It's a perfect spot to go to with you friends or maybe even a date. I would recommend to make a reservation in advance, especially if you are going during the weekend.
Sushi of Gari – has the best sushi on the Upper West Side, they have this chef's tasting menu that's out of this world, soo good. However, its kind of pricey but if you would like something less expensive go for the maki. Two other sushi spots that I love and who isn't as expensive are Momoya and Sushi Yasaka.
We all love to shop
There's a lot of good shopping on the Upper West Side, you can find all the basic stores such as Zara, Sephora, Apple Store and Lulu Lemon. You can also find the more exclusive stores here like Sandro, Maje, Theory and the department store Barneys. If you are looking for good deals I would recommend the outlet Century 21 where you can find everything from underwear to shoes and sunglasses.
In addition, there's a variety of interior and furniture stores, check out West Elm or Gracious Home where you can find products from brands such as Molton Brown, Missoni and Tom Dixon.