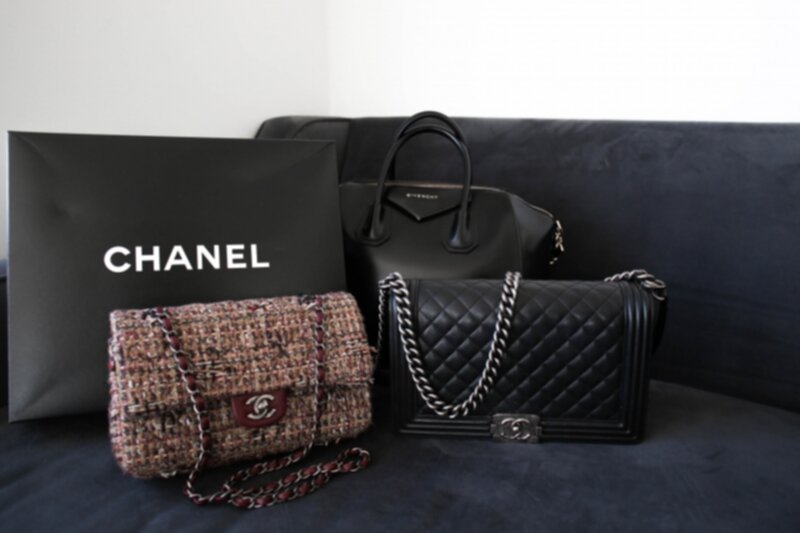 Att tänka på då du investerar i en designerväska – Jag har fått frågor om detta ämne flera gånger och nu kommer äntligen mitt svar. Det här är så jag tänker om investeringar i väskor men alla är förstås olika. Hoppas ni gillar det! x
What to think about when investing in a designer bag – I got a lot of questions about this topic and here is finally my answer. I know everyone is diffrent but this is how I think about it. I hope you will like it! x
Satsa på klassiker – Jag skulle rekommendera att alltid investera i de klassiska väskorna. De är dom man kommer att ha mest nytta av och det är dom som kommer att vara lika snygga idag som om några år. Välj de mest "välkända" designerna som bland annat Chanel, Louis Vuitton och Céline. Det kommer nämligen göra det lättare för dig att sälja väskan, om du mot förmodan någon dag skulle tröttna på den.
Go for the classics – I would recommend to invest in the classic handbags. These are the bags that you will use the most and the ones who are going to be just as trendy in a couple of years. Choose the most popular designers like Chanel, Louis Vuitton, and Céline. This will make it so much easier for you to sell it, if you one day would get tired of it.

Var försiktig med trender – Låt oss säga att du hittar en väska med fransar eller nitar, metallic eller kanske fjädrar. Skippa det! Det kanske är så trendigt just nu men om ett år eller så är det nog inte lika trendigt längre. Det är även så mycket lättare att tröttna på, keep it clean.


Be careful with trends – Let's say that you find a big with the latest trend, maybe fringe, metallic colors or feathers. Skip all of that! Maybe it's so on trend right now but it won't be as fun in a year or so. Keep it clean.
Vilken typ av väska använder du mest – När du väljer väska så tänk på vad för typ av väska som du använder mest, använder du oftast mindre väskor så kör på en mindre. Använder du större väskor mer så kör på en lite större väska.


What kind of bag do you use the most- Think about what kind of bag you use the most. If you are using smaller bags you should invest in a smaller bag. If you are using larger bags and want to be able to fit maybe your computer, go for the larger bag.
Tänk noga och länge – När du har bestämt vilken väska du vill ha så tänk efter, tänk om det är verkligen den väskan som du vill ha. Ni ska spendera mycket tid tillsammans så brådska inte, ta din tid och tänk igenom ditt beslut.


Think about it – When you think you decided for a bag, think about it. You are going to spend a lot of time with that bag so don't rush, take your time to make sure you done the right choice.
Gör din research – När det är dags att köpa din väska så gör din research, ibland kan det vara billigare att beställa väskan online. Vissa väskor är billigare i Europa och vissa är billigare i USA. Sen kan det tillkomma tax osv som kan vara bra att hålla koll på.


Research – When it's time to buy your bag, do your research! Somtimes it can be cheaper to order online. Some of the brands will be cheaper in the US and some in Europe. There can also be tax that you will have to include in the price, do the research.