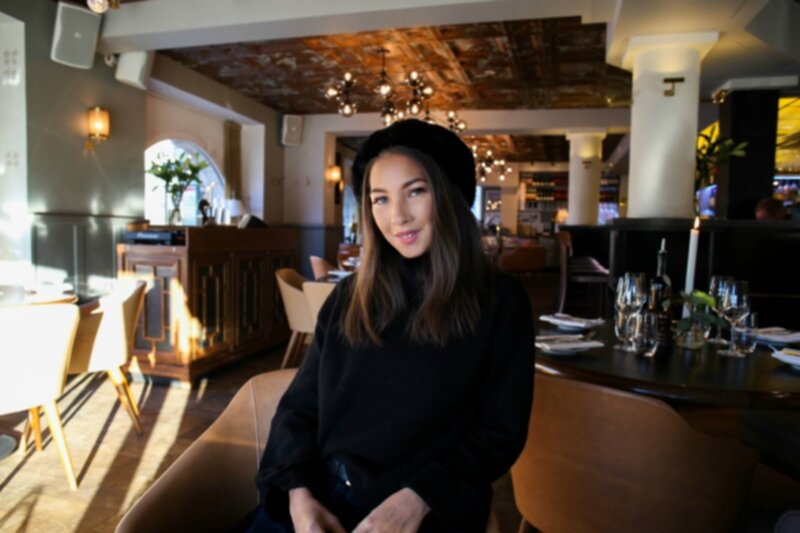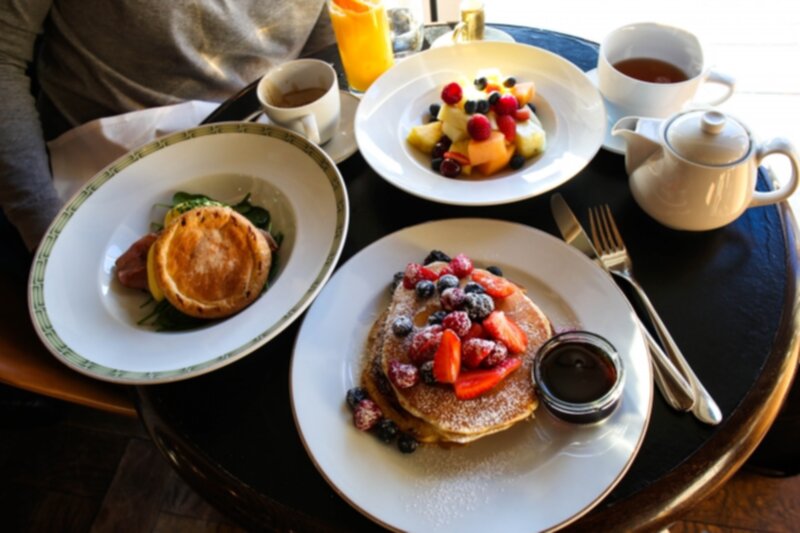 Strandvägen 1 – Strandvägen 1, Stockholm
Vi startade vår lördag med brunch på Strandvägen 1. Eftersom vi bodde på Diplomat så var det nära och bra, vi var där vid öppning klockan 11.30 och fick då bord precis vid fönstret. Vi beställde in pannkakor, eggs benedict och lite frukt till det. Eftersom vi är äter brunch varje helg i New York så är det nog rätt svårt att imponera på oss. Så jag skulle väl säga att det var gott men inget fantastiskt.
We started our Saturday with brunch at Strandvägen 1. It was really close to us since we stayed at Diplomat, we got there early when they opened at 11.30. We sat by the window and it was really cozy. We ordered pancakes, eggs benedict and some fruits. Since we eat brunch every weekend I guess it's kind of hard to impress us. So, I would say that it was good but nothing amazing.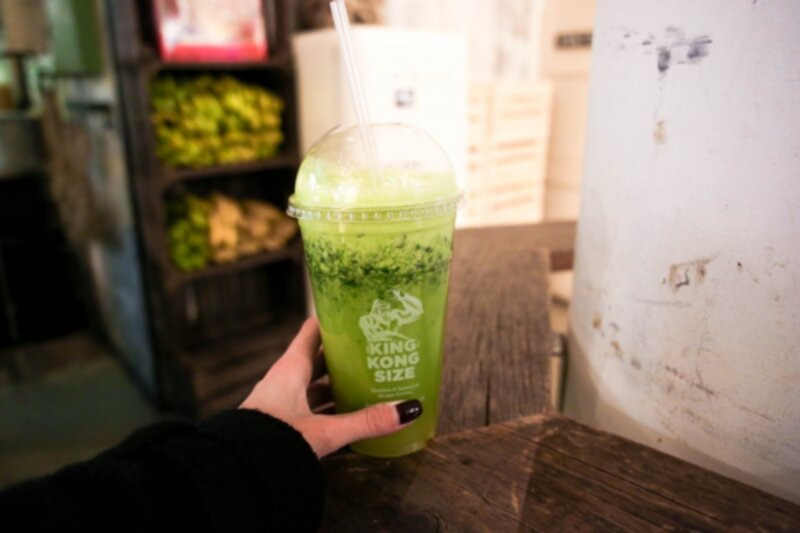 Juiceverket (Mood Gallerian) – Norrlandsgatan 13, Stockholm
Vi älskar verkligen juice, särskilt grönjuice. Så vi promenerade bort till Juiceverket som verkligen har riktigt bra juicer! Beställde även in en shot som smakade så mycket ingefära, det fick en att vakna till hah.
We really love juice, especially green juice. So we walked over to Juiceverket which is a great place with a lot of different juices. We also got a shot that tasted so much ginger and it was so good, made you feel awake haha.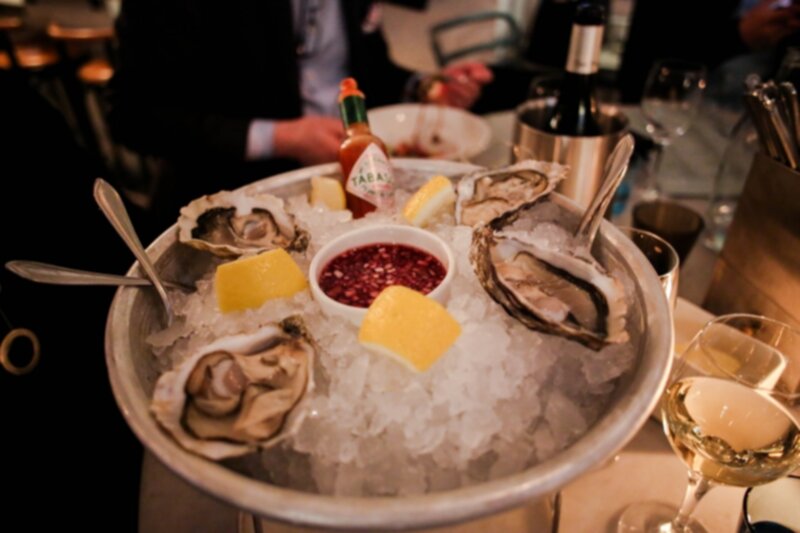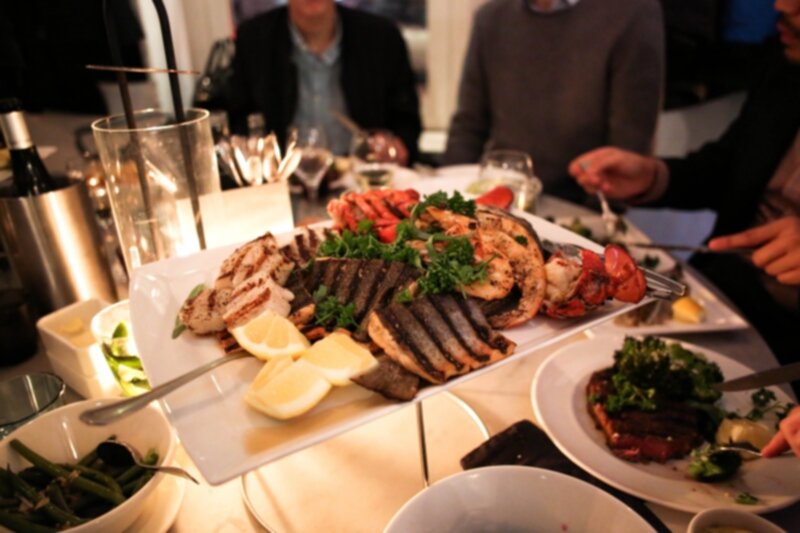 B.A.R – Blasieholmsgatan 4A, Stockholm
Vi åt middag med familj på B.A.R som är absolut en av mina favoritrestauranger i Stockholm. Fisk är ju vad jag helst av allt äter och här hittar man riktigt bra fisk och skaldjur. Vi beställde in massor av förätter som vi delade på, testa kammusslorna med chimichurri! Till varmrätt delade vi på en "mixed grill" som bestod av tre valfria fiskar, hummer, musslor och annat gott. Rekommenderar det verkligen, men det var så mycket mat så det behövs ingen förrätt om ni väljer en mixed grill!
One of the nights we went to my favorite fish restaurant B.A.R. Fish is my favorite food and at B.A.R you can get really fresh and delicious fish. We ordered a lot of starters to share, try their scallops with chimichurri, so good! For our main we ordered a mixed grill which was a choice of three different types of fish, lobster, scallops and some other yummy things. It was amazing but if you order the mixed grill you definitely do not need any starters, way too much food haha.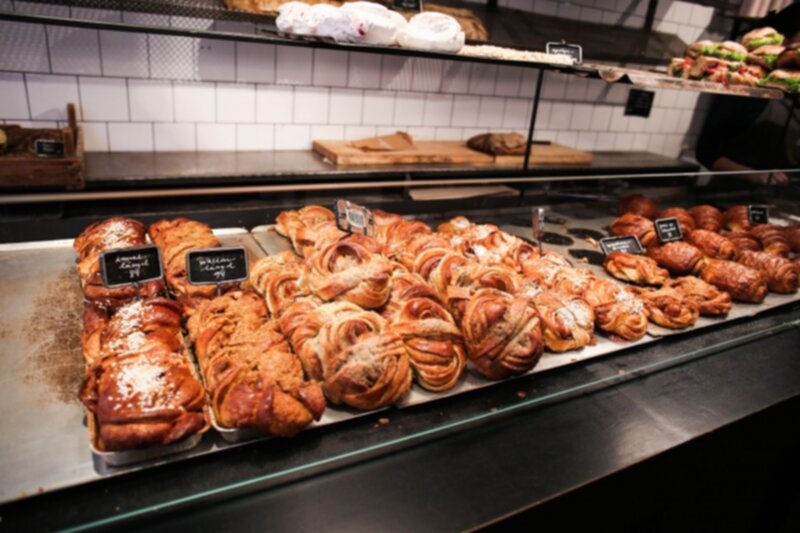 Fabrique – Nybrogatan 6, Stockholm
Då jag är här så måste jag passa på att äta sådant som jag inte kan äta då jag är i Usa. Något som jag har ätit mycket av är bullar, för hur gott är det inte? Är man i stan så finns Fabrique lite överallt och deras bullar är verkligen så goda. Sen gillar jag även Gateau som har bra laktosfria alternativ!
When I'm here in Sweden I really have to eat everything that I can't eat when I'm in the us. Something that I have been eating a lot this time is cinnamonbuns. I really like Fabrique that has a couple of locations in the city but Gateau is another favorite and they got plenty of dairy free options!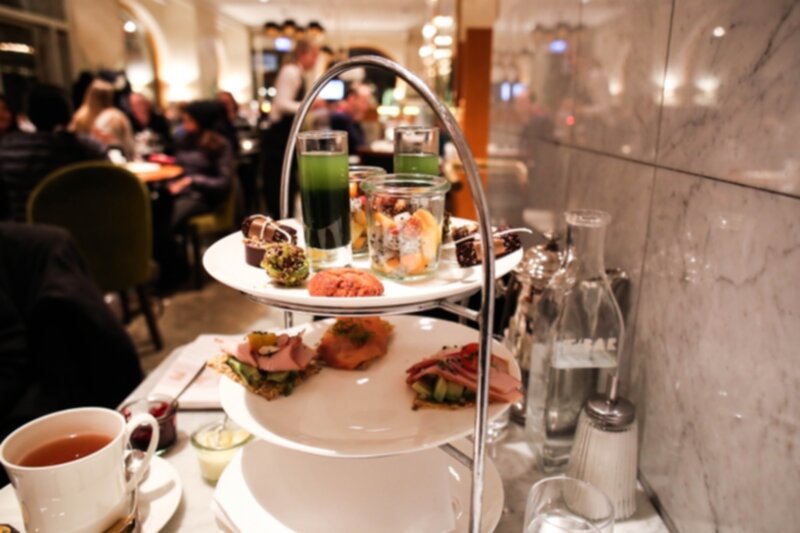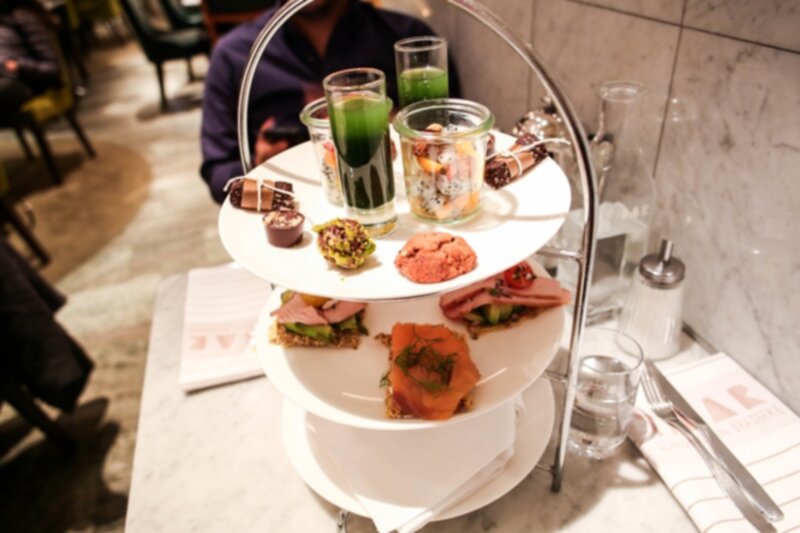 T/Bar – Strandvägen 7C, Stockholm
Vi testade på en "nyttig" verision av afternoontea, nämligen Tea-tox som de kallades för. Det ingick scones, knäcke med olika toppings, en grön shot, fruktsallad och rawbars. Blev dock lite besviken eftesom att jag hade läst att det skulle vara gluten, laktos och sockerfri. Men när jag frågade så innehöll nästan allt laktos och det verkade inte ha så bra koll tyvärr! Tråkigt när man ändå betalar 395 kronor för det.
We tried a healthier afternoon tea at T/Bar, they called it Tea-Tox and it made me very interested. We got scones, some crisp bread with toppings, a green shot, some fruitsalad and rawbars. However, I got really disappointed since I read on their website that everything was supposed to be dairy, gluten and sugar free. But when I asked about it they didn't give me any good answers and told me that some of the things contained dairy. So, unfortunately I couldn't eat everything and the service was not great at all.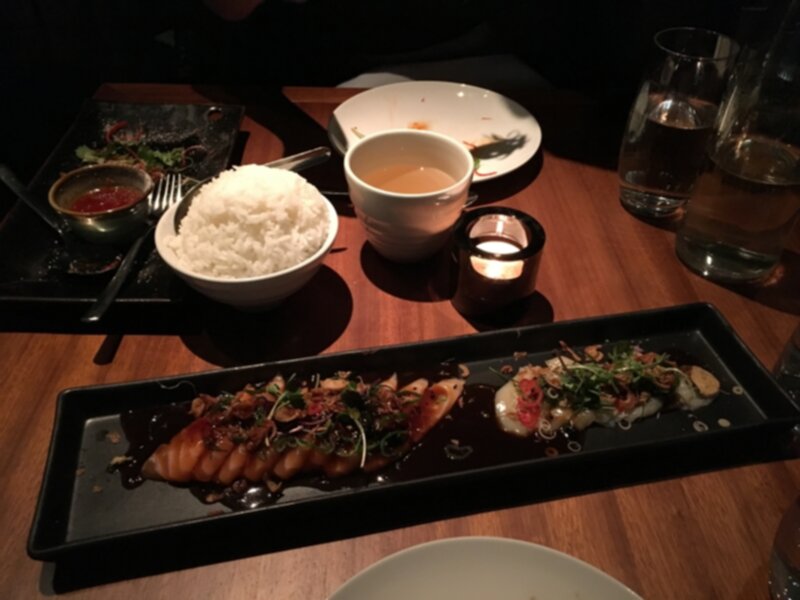 Farang – Tulegata 7, Stockholm
Jag glömde att ta med min kamera då vi åt på Farang men jag hoppas att dessa bilder duger. Farang är en asiatisk restaurang där man beställer flera rätter som man delar på. Det är ett koncept som jag älskar och som vi alltid kör på i New York, man får helt enkelt testa flera rätter, hur bra. Vi beställde in lte sashimi, tempura på havsaborre och lite annat som verkligen var så gott.
I forgot to bring my camera when we had dinner at Farang, so I hope these phone pictures will work. Farang is an Asian resturant where you order a bunch of dishes to share. This is a concept that we do all the time in New York and I really love it because the you get to taste a lot of different dishes. We had some sashimi, fish tempura and some other dishes, it was really good.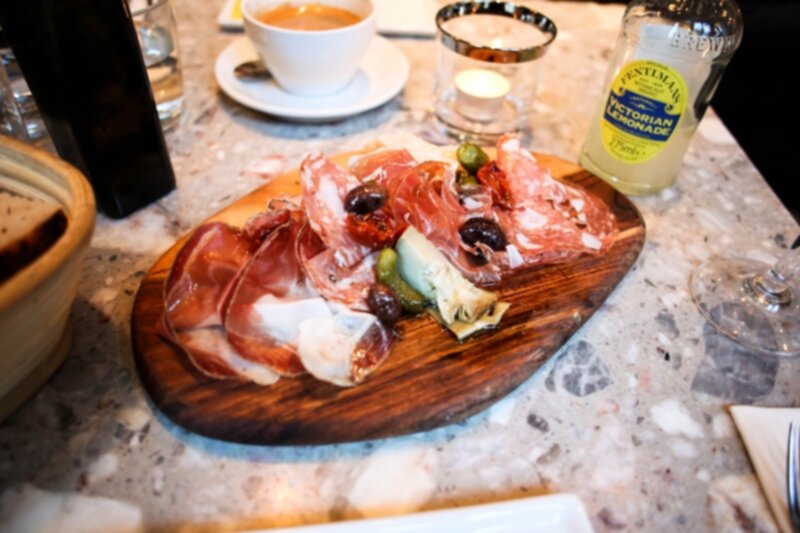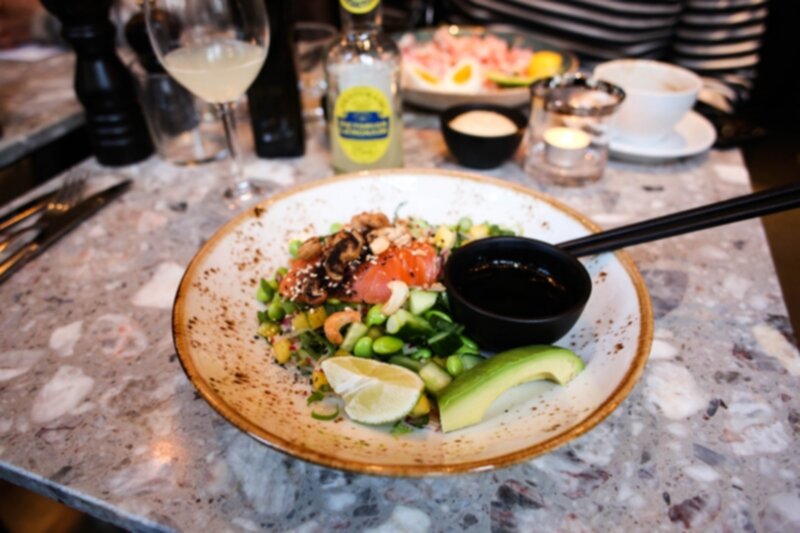 Broms – Karlavägen 76, Stockholm
Vi åt vår sista lunch tillsammans på Broms. Jag har vart här en gång tidigare och jag tycker verkligen att det är så bra. Det finns mycket olika sorters mat att välja mellan, så alla kan verkligen hitta något som passar här. Vi beställde in charkisar som vi delade på och sedan beställde jag in deras lax sashimi som jag älskar. Vill ta med denna rätten till New York, det är så gott och fräsht!
We had our last lunch together at Broms- I have been here on time before and I have to say that I really like it. They have a lot of different food here so everyone can find something that suits their taste. We shared some charcuterie and then I had their salmon sashimi. I wish I could bring this dish to New York, its's so good!